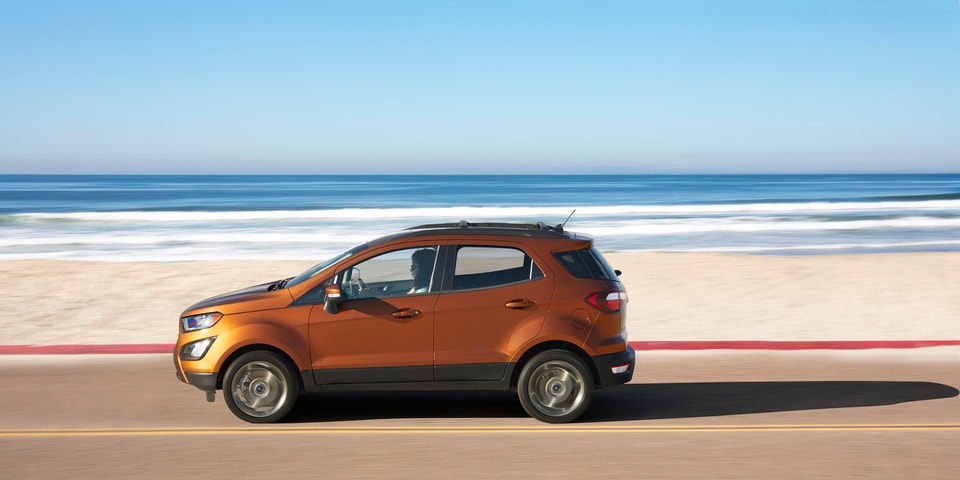 Are you starting the search for a new vehicle and looking for the best combination of value and practicality? If you are, the compact SUV is certainly a class you should consider, but you'll notice a variety of models for sale. Well, if you do find that the smaller SUVs are your style, we think many will get the most value out of the new Ford EcoSport. In fact, we're so sure of this that we compared the SUV with similar offers like the Honda HR-V, Mazda CX-3, and Subaru Crosstrek, and you'll see our findings below!
How Does the New Ford EcoSport in Arundel, ME Compare to Other Compact SUVs?
Affordability is a major reason why car shoppers love the compact SUV class, and the Ford EcoSport has the lowest starting price of the four models we compared. However, it isn't just price alone that shows the value of buying an EcoSport. It comes standard with smart-charging USB ports and Hill Start Assist, which you won't get in the Subaru compact, and it offers four-wheel drive instead of all-wheel drive like the other models.
Value is at the top of the list for many car shoppers, but performance and versatility are just as important to many on the Maine coast. Again, it's the Ford EcoSport that comes out ahead. It's the only compact SUV of the four that gives you a choice between engines, and it offers the most power-packed engine of the bunch. This engine gives those that want to explore the beautiful settings around us the power they need for off-road trails, and the EcoSport has the largest cargo space behind the second row, so you'll have room for tents and coolers.
Why Should You Come to Our Dealership Near Biddeford to see the New EcoSport?
We hope this proved helpful to those looking for a new compact SUV, and it's but one of the ways we can help car shoppers. Whether you know the EcoSport is the one for you, want to learn more about it, or are interested in the other services we provide, you should stop in at our dealership soon!