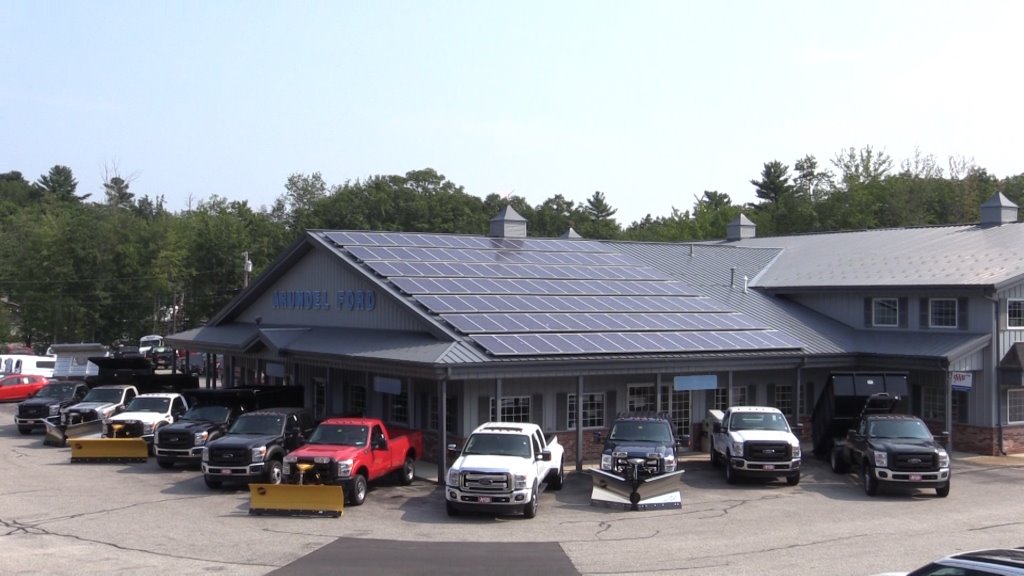 Arundel Ford is Maine's commercial truck headquarters. We have a great in-stock inventory at all times and the ability to find exactly what you need. If you are looking for E-series vans, Transit Connect, F-350, F-450, F-550, F-650 or the F-750 our friendly and knowledgeable staff is ready to assist you. If you are looking for a Flat bed, Rack body, Dump body, or Service body we can help. We work with several body companies in the southern Maine and Massachusetts area. We can get the body you are looking for at a great price.
At Arundel Ford we understand that your truck is your lively hood, and if a break down happens you need it fixed. We have just expanded our service area just for that reason. We added four new bays just for commercial trucks. We also have the ability to work on your motor home. Our technicians have over 100 years of combined heavy truck experience. We have several Master Certified Technicians in the building at all times. We are also Caterpillar and Cummings certified. If anyone can get you back in business it is Arundel Ford.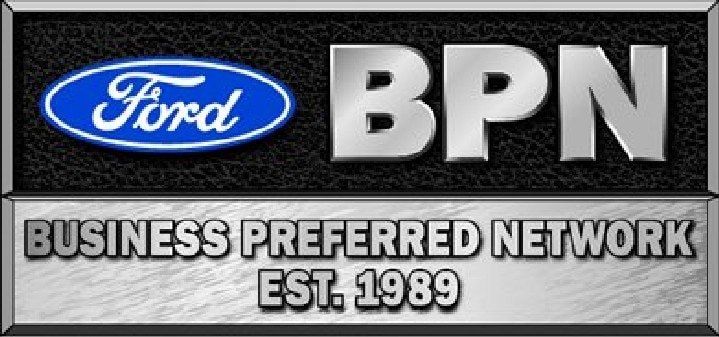 We are also a Business Preferred Network Dealer.
What is Business Preferred Network?
Established in 1989, Ford's Business Preferred Network (BPN) was the first program specifically designed to help dealers address the needs of small fleet customers. BPN has evolved over the years, with input from our commercial customers, resulting in a superior buying, financing, and service experience for fleet customers.
What's different about a Ford BPN dealer?
Quite simply, our Ford BPN dealers understand the needs of small business owners. A BPN dealer knows the vehicles used in your everyday operations are critical tools for your financial success and your ability to provide for

your

customers. Similarly, Ford makes sure our BPN dealers have the tools they need to get the job done for you.
Commercial Vehicle Selection:

The BPN experience ensures you are buying the ideal vehicle for your specific needs. BPN dealer personnel are trained and certified in commercial trucks and their applications. Commercial Truck Tools, a unique software system, is used to turn your vehicle requirements (payload, cargo space, upfit requirements, etc.) into the most appropriate vehicle specification for you. This system includes competitive vehicle offerings so you understand all your options.

Commercial Vehicle Stocking:

Sometimes the best way to make a decision about a vehicle is to check it out first-hand. BPN dealers are required to stock a variety of commercial vehicles to meet the needs of commercial customers.

Fleet Promotional Offers:

Ford Motor Company and Ford Commercial Lending offer unique fleet vehicle incentives and financing options through BPN dealers.

Maximizing "Up-Time":

We recognize keeping your vehicles on the road is vital; every hour counts. At BPN dealerships, Commercial Service Advisors understand the importance of minimizing downtime when prioritizing each day's service schedule.

Keeping Life Simple:

With BPN, you can set up Quality Fleet Care - a monthly, single-payment billing option for parts purchases and service work from any Ford dealer, Quick Lane, or Fast Lane Tire and Auto Center. This is available for all your fleet vehicles - Ford and competitive makes.
Exploring the Ford BPN Difference
Our BPN dealers are held to very high standards to provide the fleet experience you deserve. There are over 500 Ford BPN dealers waiting to supply complete transportation solutions for your business. Talk to one today and you'll see the advantages and expertise Ford's Business Preferred Network can bring to your business.