Arundel Ford

has A Qualified Service Team for Your Automotive Needs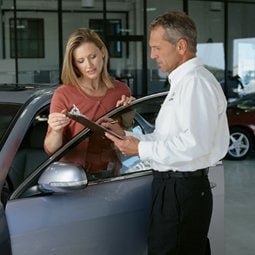 One of the most stressful parts of being a car owner is when you hear a strange sound from underneath the hood. While hopefully it is nothing, seeing your service station is important.
Our team of hand-picked, highly qualified service technicians are here to make sure that your vehicle gets taken car of efficiently and precisely.
Whether you need a routine maintenance checkup, or if you got stuck on the side of the road because of a mechanical issue, our team is here to help.
Why Is Routine Maintenance Important For My Vehicle?
The main reason routine maintenance is important is because we want to be able to check your vehicle for any possible issues. We want to be able to catch, and fix, them before they escalate into larger issues.
Think of going to your service center like going to your doctor -- even if you are not sick, routine checkups ensure your health. Our service team wants to ensure the same thing about your vehicle.
Parts and Service Specials for Your Vehicle
Our team is also proud, and well prepared, to offer you a variety of service specials which can save you some money when you come to visit our dealership for service. Moreover, we have access to a wide variety of parts. If you are in need of a new one, we can find it for you, cost effectively.
Want to Learn More?
If you are interested in learning more about our service team, what we do, and who we are, or if you want to see our wide selection of new vehicles, we invite you to visit our dealership in Arundel, ME.
Whether you need help with financing, or finding a vehicle, everyone here at Arundel Ford is available to help you.
We are proud to serve drivers from Arundel, Biddeford, Sanford, Kennebunk, and Wells, ME.